Your Neighbors' Stories
Check out what your neighbors are doing! You can explore the interactive rooftop reflectance map to check out the albedo (solar reflectance) in five California cities or read a neighbor's cool roof story. We hope you will be inspired to reevaluate your rooftop!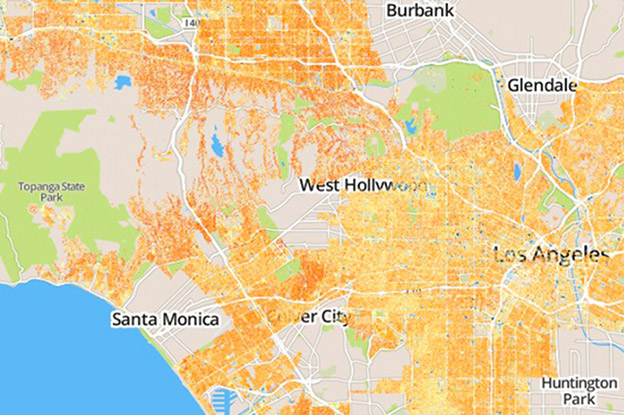 How cool is your roof? How cool is your roof? Check out this interactive rooftop reflectance map that displays the solar reflectance of individual roofs in Bakersfield, Long Beach, Los Angeles, San Francisco, and San Jose.
The Chens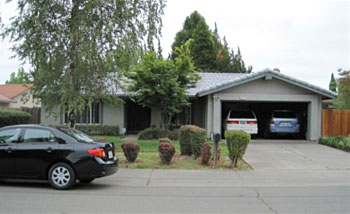 Image source: Susan Mazur-Stommen
The Chens just completed a roof renovation on their 2,011 square foot house in a cozy Sacramento neighborhood. Their home is painted in soothing shades of blue and gray so they wanted to find a roof that complimented the house. However, the Chens also needed to find a product that was durable and affordable. Their old roof was more than 30 years old and had begun to leak. They did research online, called friends and families for referrals and attended home shows before they selected their new roof product and contractor. They weighed several different steep slope roof products before deciding on a cool concrete tile roof in a pale grey color to match their home's exterior paint and budget. They were impressed with the wide array of color choices as well as their cool roof rebate from Sacramento Municipal Utility District—$300. In the end they have a great cool roof that is saving them $50 annually on their cooling energy bill.