Our mission is to provide all Californians with the tools they need to take action to protect the climate and keep California cool.
CoolCalifornia.org's partner organizations seek to empower Californians to improve the State's future and protect its environment. CoolCalifornia.org is THE new one-stop-shop for all Californians - packed with quick, easy-to-use and reliable tools that all Californians need to save money and reduce their impact on the climate.
The founding partners include State Government Agencies, Universities, and Next10, a nonprofit organization. But CoolCalifornia.org is designed for the people of California, and many Californians have provided input that shaped the site. You can too! Tell us what you think by contacting us.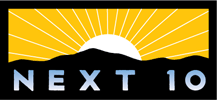 Partners: