Running On Biodiesel
"Clif Bar & Company has been researching alternative fuels for a few years now," said Bryan Cole, Clif Bar & Company's director of field experience. "We hope we can inspire consumers and other companies to help protect the planet by sharing our experience and exploration of alternative fuels."
Clif Bar & Company recently converted its field marketing vehicles to biodiesel. Field marketing managers, including those based in Northern California and San Diego/Arizona area, now drive Dodge Ram 2500 Turbo Diesel trucks more than 120,000 miles a year. Using biodiesel eliminates the need for 8,000 gallons of gasoline annually and results in a 30 ton reduction of carbon dioxide, a major cause of global warming.
What Actions Has Clif Bar Taken to Drive Clean?
Clif Bar & Company has a history of clean transportation investments. The trucks that transport its products between the bakery and distribution center have run on pure biodiesel since 2006. A program called Cool Commute was initiated in the same year to help employees purchase clean-burning biodiesel cars. Employees who participate in the Cool Commute program can receive a $6500 cash incentive (taxed) to apply towards the purchase of a biodiesel or high-mileage hybrid vehicle.
What Actions Has Clif Bar Taken to Drive Less?
Employees can receive up to $500 for the purchase of a commuter bicycle. Employees that take public transportation, carpool, or walk or bike to work also receive incentives in the form of commuter checks, gift certificates and other rewards.
How Have Clif Bar's Efforts Been Recognized?
Among many others, Clif Bar & Company is the recipient of the 2008 Acterra Award for Sustainability, the organization's highest honor, recognizing the company's continuous and comprehensive approach towards sustainable business practices. The company has also been named a Climate Action Champion by the California Climate Action Registry honoring Clif Bar's exemplary leadership in addressing climate change in California (2005).
Clif Bar & Company's efforts go a long way towards both sustaining their business and our planet.
"We're always looking for ways to reduce our ecological footprint—it's one of our bottom lines." - Gary Erickson, Clif Bar & Company Owner and Founder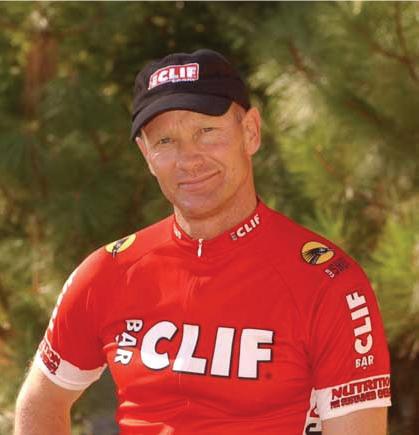 226 employee firm that makes organic energy and nutrition foods and drinks, and transports products using biodiesel vehicles
Actions to Drive Less & Drive Clean
Field marketing vehicles operate using biodiesel
Trucks that transport products from the bakery to the distribution centers are powered by biodiesel
Established a Cool Commute program to provide financial incentives for employees to minimize use of gasoline powered vehicles
Employees can receive up to $1,000 annually to make eco-home improvements that will reduce waste and the use of fossil fuels and/or increase the use of renewable energies
Estimated Yearly Greenhouse Gas Emission Reductions