From Empty Nest to Sustainable Rest
As soon as their kids were off to college, Karen and Al decided to downsize and move out of their large family home and settled into the idea of a home with a smaller, sustainable footprint. They explored the possibilities of buying an existing home and renovating it to fit their new lifestyle and eco-friendly inclinations. With lower real estate prices, mortgage rates, available rebates for energy-efficiency upgrades and appliances, and affordable design and construction companies, the decision was an easy one for them to make. They found a 1950s ranch-style house in need of some energy upgrades, and their journey began.
In order to get their "Lafayette Ecohouse Project" started, the couple researched local green building organizations like the U.S. Green Building Council's LEED program and Build It Green. The LEED program works best for commercial buildings and new homes. The Build It Green program uses a rating system that can be applied to existing homes and renovation projects. The Build It Green program also provides a list of qualified raters, classes, and other resources to assist the homeowner and/or professional. Build It Green rating systems covers not only the house but also the location and surrounding area of the home. Points are awarded on the proximity to public transportation, shopping, walking and biking paths. Recycling and landscaping are also a top priority in the rating system. This is when they decided to go through with a whole-house renovation with the Build It Green Program. The program guides and rates their project with an added bonus of a Build It Green certification when the job is done, something they could be proud of and share with their new community.
Throughout the process Karen and Al are keeping track of costs and estimating the difference between their climate-friendly choices and standard construction practices. The couple expects to save at least 30 percent on energy and water by replacing all windows, doors and plumbing fixtures. They are striving to reduce new costs and reduce construction waste by re-using materials including old trees that needed to be removed from their hillside property. Along with native plants that reduce water usage, Karen and Al used the cut down trees as steps and as terrace supports for garden beds.
The location of their new home also allows them to reduce their transportation footprint. The property is only one block away from a bus stop, and just two miles from a BART station. Taking public transportation could not be any easier! The couple has the option of walking to restaurants, health clubs, and recreation areas – all located in the city's downtown area. Making their new home a great choice and adding more points to their Build It Green certification.
As they put it, "In our current market, a house's appraised value is based on size rather than greenness. An eco-downsize requires commitment to the goal of decreasing your footprint and designing to a lifestyle that makes sense for your situation and the size of your family." Real estate value and perceptions are beginning to change. A recent report by McGraw Hill Construction cited: In a down market, green homes represent an increasing share of new homes; consumers are 49 percent more inclined to purchase a green home than a non-green home; and eighty-seven percent of green homebuyers are more or much more satisfied with their new homes.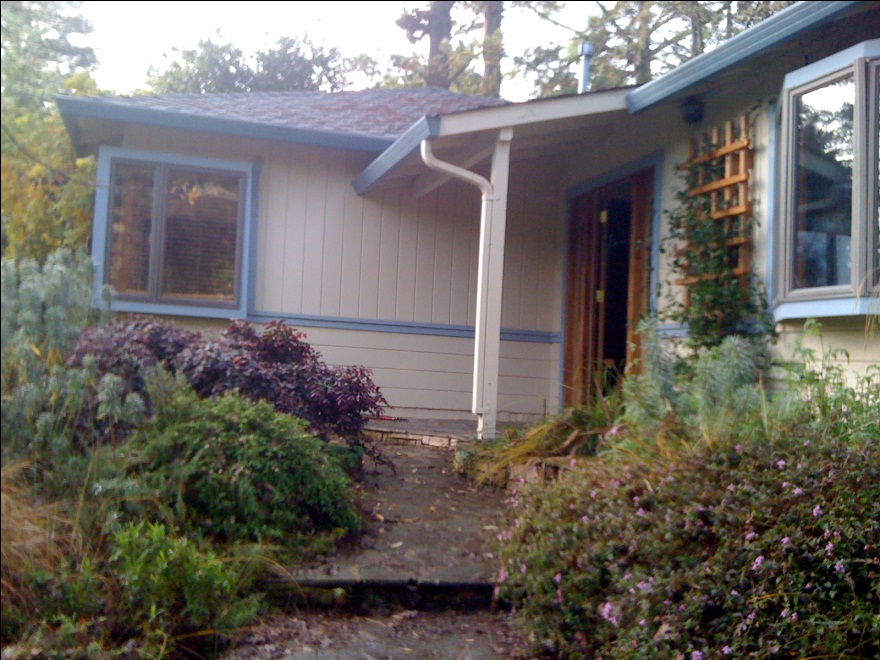 Karen and Al encourage others to embark on their same journey. Here are some resources to help you get started: