A Chamber for Eco-Action
The Irwindale Chamber of Commerce is committed to making eco-friendly decisions in the office and in the community. Through their Environmental Committee, they inform and advocate environmental concerns, emergency preparation and response planning for local businesses. They hold two annual environmental forums, conduct E-waste events, and publish information on both their website and in the "Green Pages" of the Chamber's monthly publication.
The Chamber has a comprehensive recycle/reuse/reduce office policy. They purchase recycled paper for office use, reuse single side prints, and use a scanning system to reduce the need for copies.
The Irwindale Chamber of Commerce has encouraged other businesses and members of the community to get involved in their Green Business Expos, which feature only "green" booths and displays and include an Environmental Awards program.
What Actions did Irwindale Chamber of Commerce Take to Reduce Waste?
Besides their office policy to recycle/reuse/reduce, Irwindale Chamber of Commerce promotes waste reduction at Chamber meetings by providing water in reusable cups and recycle bins. Embracing technology and reducing the need for paper, all incoming checks are scanned instead of copied. Their commitment to recycling office supplies like ink and toner cartridges, is extended to the public as well.
How Have the Irwindale Chamber of Commerce's Efforts Been Recognized?
In 2009 Irwindale Chamber of Commerce was awarded the annual Citrus College Green Team Environmental Award on Earth Day. Lisa Bailey, President and CEO of Irwindale Chamber of Commerce, received an Environmental Hero Award from Southern California Edison. The Chamber also received the 2009 CoolCalifornia.org Organization of the Year Award for their environmental action in office policies and communication.
What Actions Are the Irwindale Chamber of Commerce Planning For in the Future?
The board of directors of the Irwindale Chamber of Commerce has approved a set of legislative priorities which address energy, infrastructure and transportation. Irwindale Chamber of Commerce hopes to bring a material recovery facility to the city in the future to help divert items from the landfill. And recently, plans to promote California friendly landscaping that reduces water use have been discussed with the City of Irwindale.
"Our positive actions and agendas for the environment have prompted representatives from the Metropolitan Water District as well as South Coast Air Quality Management to join our efforts and become members of the Chamber's Environmental Committee."
-Lisa Bailey, President and CEO
Irwindale Chamber of Commerce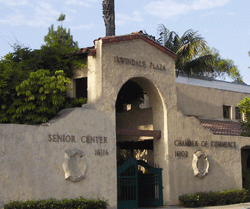 Irwindale Chamber of Commerce
A Chamber of Commerce that assists their community in environmental actions.
Climate Friendly Actions
Purchases recycled paper
Donates used paper to local school for scratch paper
Donates old computer and electronics
Implemented a recycling program for used ink and toner cartridges for residents and businesses free of charge
Prints publications on recycled paper with soy ink
Installed water cooler to reduce plastic bottle use
Provides recycling bins and reusable products at events
Purchased Energy Star refrigerator, copier and printers